Black Rabbit is a thrash/death metal band from Apeldoorn, The Netherlands. Due to a lack of metal bands in Apeldoorn, Jelle and Hidde teamed up and created Black Rabbit. The two guitarists started writing songs inspired by Megadeth, Obituary, Death and many more.
They created their own thrashing death metal sound; fast-paced and groovy at the same time! You could say, it is a toxic concoction of Kreator and Carcass. Black Rabbit released their debut EP 'Warren of Necrosis' January 2020, and their new single 'Taken By The Devil' in October 2020.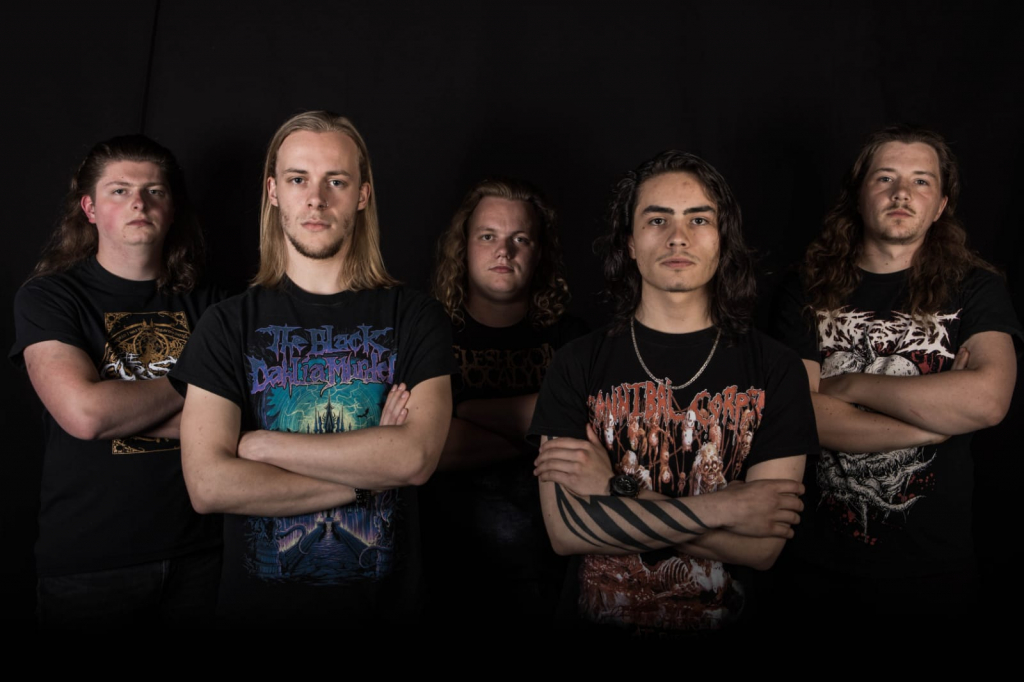 Tracklist
1. Taken By The Devil
2. La Bestia
3. A Path Profound
Band members
Nino Thomas – Vocals
Jelle Brekelmans – Guitar
Hidde Hofland – Guitar
Martin Jaramillo – Bass
Max Hendriks – Drums
http://www.blackrabbitofficial.com/
https://www.facebook.com/OfficialBlackRabbit/
https://www.instagram.com/officialblackrabbit/

RELATED POSTS
marieke
Detroit's Waajeed's work through the years has been known as both inventive and genre-defying. His newest production, the Act of Love Mixtapes, will be released in 2 parts this Fall.
marieke
"Daily Routines" from Stan Forebee and Axian is a a tribute to the commuting lifestyle from not so long ago. The energetic, powerful but meditative mood reflects the longing of people to start settling back into a 'new' normal life.
marieke
The album "Something New" from Helena Deland was written and recorded over a period of two years. It begins with Deland's guitar and expanding into a lavish sonic sphere that blends elements of hypnagogic pop and classic folk.