Rodèlle is een band uit de Noord-Hollandse Zaanstreek, die zich enigszins schuil weet te houden, maar zeker niet ongezien blijft. De band timmert hard aan de weg, zo speelden al op NH Pop en namen ze deel aan de Grote Prijs van Nederland. De heren spelen een stijl die zij zelf beschrijven als Drama Pop Suprême.
Rodèlle neemt je mee van dromerige synth-geluiden, naar ruigere noise. Dit doen ze zonder ook maar een moment de 'swing' te verliezen. Het is moeilijk om niet te bewegen op de muziek die de band te gehore brengt. Hoewel de muziek van Rodèlle moeilijk in een hoekje valt te plaatsen, zijn er zeker wel herkenbare elementen in te herkennen. De ambience, het melodische, en ook vooral weer de synth-geluiden.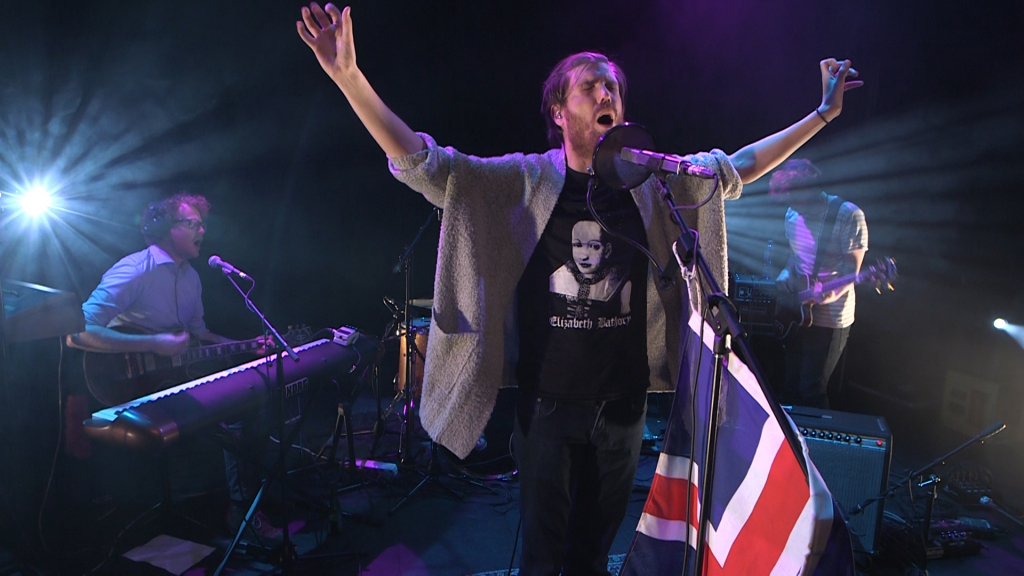 Bij de Zaanse band staan ook zeker 5 synths op de stage, die door diverse bandleden bespeeld worden. Een aantal van deze synthesizers komt uit de jaren 80 en 90 en zijn collectors' items. Een van de bandleden is een verwoed verzamelaar en deze verzamelwoede leent zich uitstekend voor het geluid van de band, vooral live. De analoge aard van de synths, laat de geluidskwaliteit ver uitstijgen, boven digitale synth-geluiden en de welbekende moderne EDM.
Bij deze sessie bestond Rodèlle uit: Rodèlle op vocalen en gitaar, Sebas Zifri op synths, Erik Groot op (elektrische) piano en gitaar, Tim Maarten Verheijen op de bass en Bo Meskers op de drums. De nummers die werden gespeeld waren Did You Go To Paris, See You At The Beach en Year of Silence. Er zit geen politieke boodschap of overduidelijke statement in de muziek verborgen, maar de songs gaan over persoonlijke ervaringen. Rodèlle is pretentieloos en wil vooral goede muziek maken, de luisteraar meenemen en enthousiasmeren om de muziek zelf te ontdekken. In dit enthousiasme opwekken, is Rodèlle met vlag en wimpel geslaagd!
Met trots presenteren we de sessie van het interessante vijftal. Rodèlle live op de Frequenzy stage in de Gigant Apeldoorn, woensdag 10 augustus, om 19.00!