Almost arriving at the end of the year we can all agree on one thing: 2020 was for everyone involved in the music industry a challenging year. For our Q&A series "Look back & forward" we interviewed the artists that inspired us last year, about how they experienced 2020 and what their hopes are for 2021. For example: Black Sea Dahu.
The Swiss/German group Black Sea Dahu are singer-songwriter Janine Cathrein and a gang of musical cohorts. Think: Modern-day Ken Kesey and the Merry Pranksters. But instead of dropping copious amounts of LSD and driving around in a VW mini-bus, they trip out on sound and studio-related cabin fever. They also make some of the most searing, contemporary, Urban Folkaround. The band started this year with a monthly Dahu Dairy.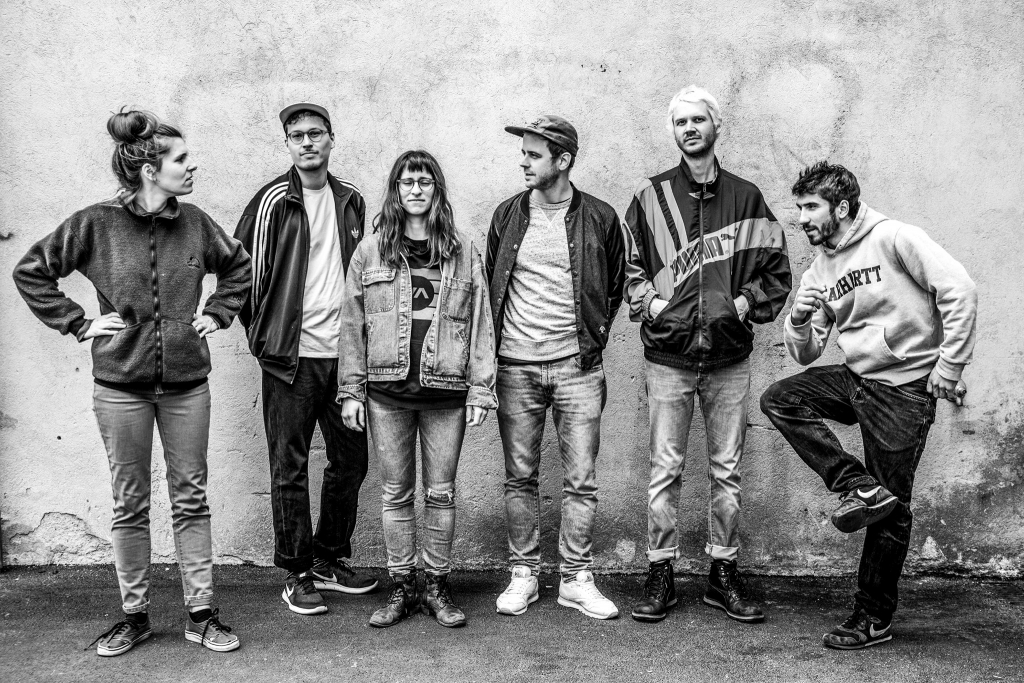 For most of the musicians 2020 was a difficult year, but to start at the bright side: What was the most positive thing about 2020 for you or your music?

We have reached a lot of new people with our music without going on tour at all. I think that lockdown might have had a big influence on how often people listen to music. They have lot of free time to actually discover new music.
We had to think of new ways to spread our music all over the world, so we started to advertise on Instagram and that led a lot of people to us, which is amazing! Especially in South America we have a surprisingly big new fanbase!
Right now many musicians are releasing music that is created in quarantaine. Did you develop, experiment or just take a step back during quarantine?
After two years of constant touring I was quite happy to have a break and I started working on new songs and ideas. It's actually really nice to be immersed in that process again.

Your Dahu Diary is a new way to create a connection with the music fans during these times of quarantine. Can you tell us something about it?
The 𝓓𝓪𝓱𝓾 𝓓𝓲𝓪𝓻𝔂 is a newsletter that we'll send out by the end of each month where you can read about what we're up to all the time, what our plans are and how we're doing. People will get extra content and special stories and insights. We want to stay connected to our fans, no matter what the future holds on this shaken earth. Link to sign up: eepurl.com/dAER9P
Most people have music that becomes the soundtrack for that period of their life. Which music did you listen to during 2020? Did you discover new genres/musicians that inspired you?
I loved the Adrianne Lenkers new album that she recorded in a cabin during lockdown. I regularly curate a Spotify playlist called "Janine off tour" with music that I love, you should check it out if you want to know what I listen to these days, it's a lot of different music: https://spoti.fi/3oM2MZm
What was the most important lesson 2020 learned you?
Old people have figured it out a long time ago but it took 2020 to make me realize: Go for a walk!
What are your wishes for 2021?
I want to go back on tour and play our new set!
What are your expectations for 2021?
Uncertainty, from start to finish.
What can we, the music fans, expect from you in 2021?
New music for sure and Dahu Diary every month 🙂
And what are the things music fans can do to support indie musicians?
Tell all your friends about the artist you love and then get them to pay for their streaming subscription or to buy the bands merchandise. Post the music on your socials, talk about it and let people now, make noise! Vote for anything that helps culture creatives and help building financial support systems in your country. Hype your favorite artist and ask them directly what you can do for them!