Born in a Dalston basement, "Quatermass Seven" by Little Barrie & Malcolm Catto could only have been produced in the colourful streets of sprawling London. Driven by the three contributing musicians' 25-year plus journey through multiple genres and inspirations, what you hear within its seven tracks is the '60s British blues explosion colliding with a mid '70s Bronx block party; Haight Ashbury acid rock mashed up with Manchester's summer of love circa '88; or a prime slice of UK freakbeat broadcast from New York's jazz underground, emerging kicking and screaming above London city tower blocks. "After After," the preview from the album is out now, "Quatermass Seven" will be released November 6.
This meeting of minds between guitarist Barrie Cadogan, bassist Lewis Wharton and drummer Malcolm Catto represents a re-birth of sorts for Little Barrie, with these their first recordings since 2017's critically received Death Express album, and the sad and untimely passing of friend and drummer Virgil Howe. Following a difficult period of soul searching for both Barrie and Lewis, they made the decision to record again: knowing they weren't looking for a replacement for Virgil, or to replicate past glories, alleviated some of this inherent pressure. "I've never seen the point in making 'Death Express' or 'Surf Hell' again, and we said quite clearly to Malcolm that we wanted to do something different", states Lewis. "I just saw it as me, Barrie and Malcolm running through some ideas – as the mixes evolved and shaped up, it made sense that it became the next Little Barrie record."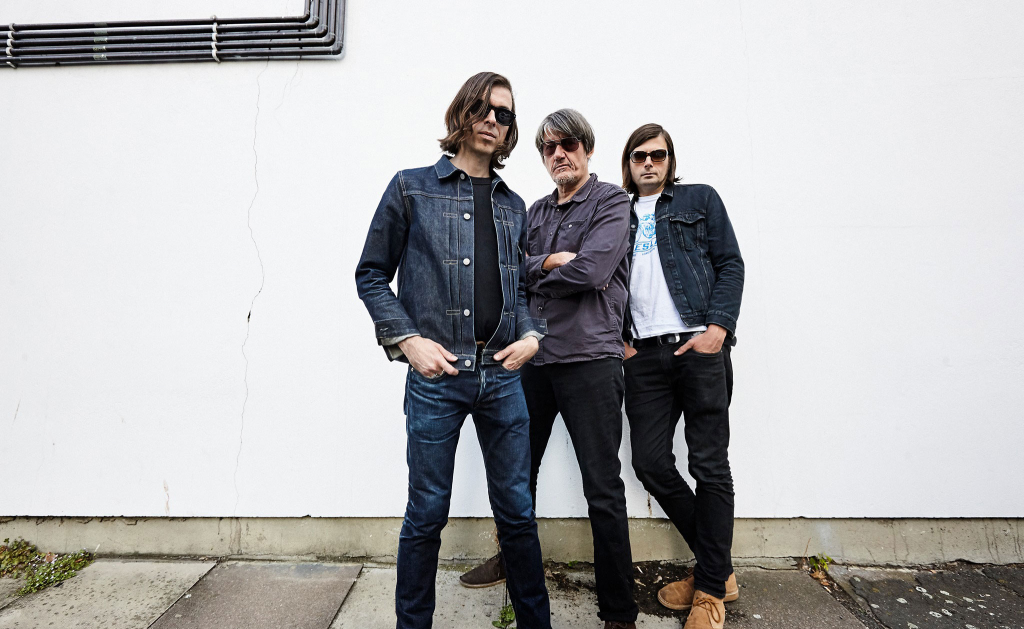 What "Quatermass Seven" delivers is a darker, deeper and more expansive set of grooves, layered with frazzled and flawless guitar lines and flowing melodies, as well as pointing toward a future of exciting new musical opportunities. "Still here, so fine, just a little darker state of mind" sings Cadogan on 'Steel Drum': words which sum up hope in times of uncertainty, whilst (maybe) unintentionally offering a perfect description of the music contained herein.
Pre-order "Quatermass Seven" here