Her songs are confessional and tender, mainly inspired by Portishead and Earl Sweatshirt.  Arlo Parks is the girl who spent most of school feeling like that black kid who couldn't dance for shit, listening to too much emo music and crushing on some girl in her Spanish class.
Growing up in South West London, half Nigerian, a quarter Chadian and a quarter French, Arlo Parks learned to speak French before English. A quiet child, she'd write short stories and create fantasy worlds, later journaling and then obsessing over spoken word poetry, reading American poets such as Ginsberg and Jim Morrison and watching old Chet Baker performances on YouTube. These days she references Nayyirah Waheed, Hanif Abdurraqib and Iain S. Thomas as her favourite modern poets, and it is clear that their works are as influential on her song writing as any musician. Books too, such as The Bell Jar by Sylvia Plath and Norwegian Wood by Haruki Murakami. Parks says, "The way Murakami writes in that book is how I aspire to write my songs; gritty and sensitive and human."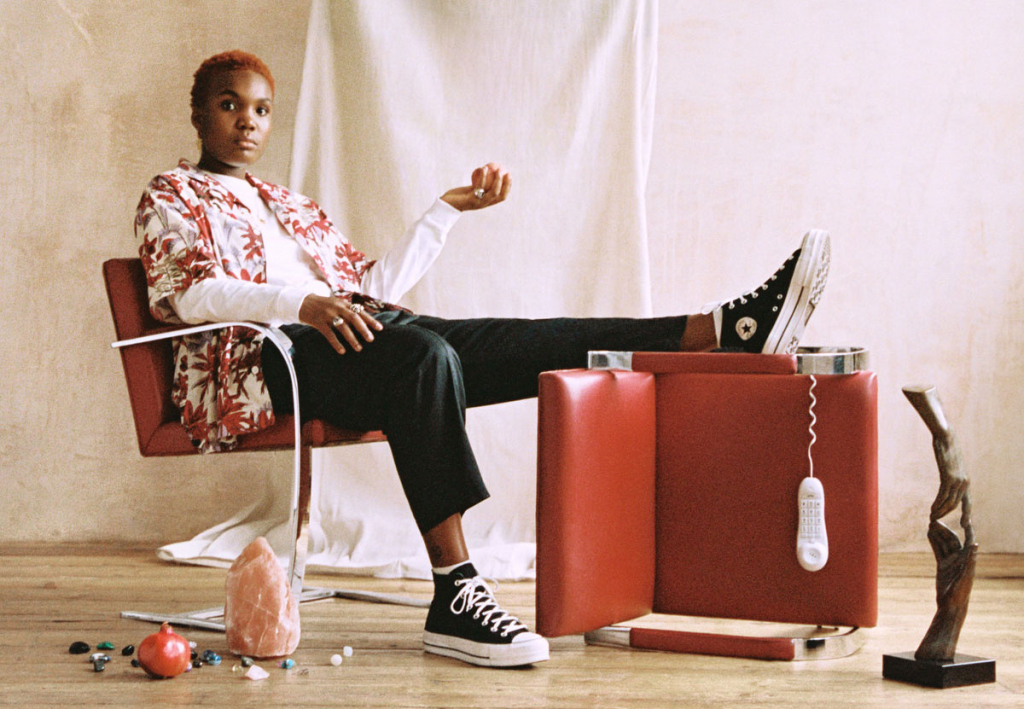 Fela Kuti's 'Water' and Otis Redding's 'Sittin On The Dock Of The Bay' sound tracked Arlo Parks' childhood, but it was aged around 13 that she discovered King Krule; an artist who would heavily influence the music she writes today. Later listening to more hip-hop (from Kendrick Lamar, MF Doom and Earl Sweatshirt to the more confessional sounds of Loyle Carner) and rock (Jimi Hendrix, Shilpa Ray and David Bowie), as well as the subdued, pained sounds of Keaton Henson, Sufjan Stevens and Julien Baker, Parks explains, "I would write stories so detailed you could taste them, while maintaining the energy and life of the hip-hop I loved." There's a visual, almost cinematic quality to her writing too, which is born from her love of horror films, streetwear and abstract art. Her debut album "Collapsed In Sunbeams" will be released on January 29.